New Mike Portnoy Instructional Video!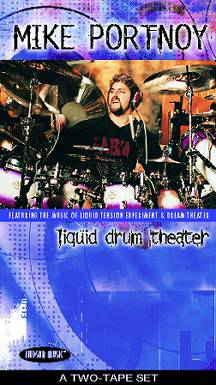 Click to visit Hudson Music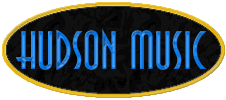 Mike Portnoy
Liquid Drum Theater
A two-tape boxed set that documents the music of Dream Theater and Liquid Tension Experiment.
Volume One features music from both CD's by Liquid Tension Experiment and includes footage shot at Millbrook Studios, where both were recorded. Mike performs eight songs/segments and breaks down parts from each. In addition he explains how to develop a "toolbox" of fills and patterns to draw from. Featured throughout is exclusive "home footage" of the making of the first LTE album, as well as rare live footage of the band. running time: 89 minutes
Volume Two focuses on the music of Dream Theater and features footage shot at Beartracks Studios. Mike performs eleven songs/segments from the "Falling Into Infinity" and "Scenes From a Memory" CD's and isolates the drum parts from each song. He also discusses playing in odd-time signatures, developing double bass technique, soloing and much more. Also included is exclusive live footage of Dream Theater from their 1998 World Tour.
running time: 86 minutes
retail $59.95 item #HL320196
Click to visit Hudson Music
[Home]

© Ken Hunter October 1999.